Ask about our discounts!
Discounts available for our military and veterans!
Western Wildlife Control
We are a family-owned and operated wildlife management service serving Palm Beach and Broward counties. We specialize in the humane removal of nuisance wildlife from residential and commercial properties.
Someone once said, "If you love what you do, you will never work a day in your life". Trust us – WE LOVE WHAT WE DO!
Western Wildlife Control, Inc. is one of the fastest-growing wildlife removal companies in South Florida. Our staff of experienced and skilled technicians can help provide the most affordable and reliable solutions when it comes to your wildlife removal needs.
We handle and control all kinds of wild and exotic animals such as raccoons, possums, iguanas, muscovy ducks, rats and bats, bees, and much more. Each wildlife professional is trained in safe and humane removal methods.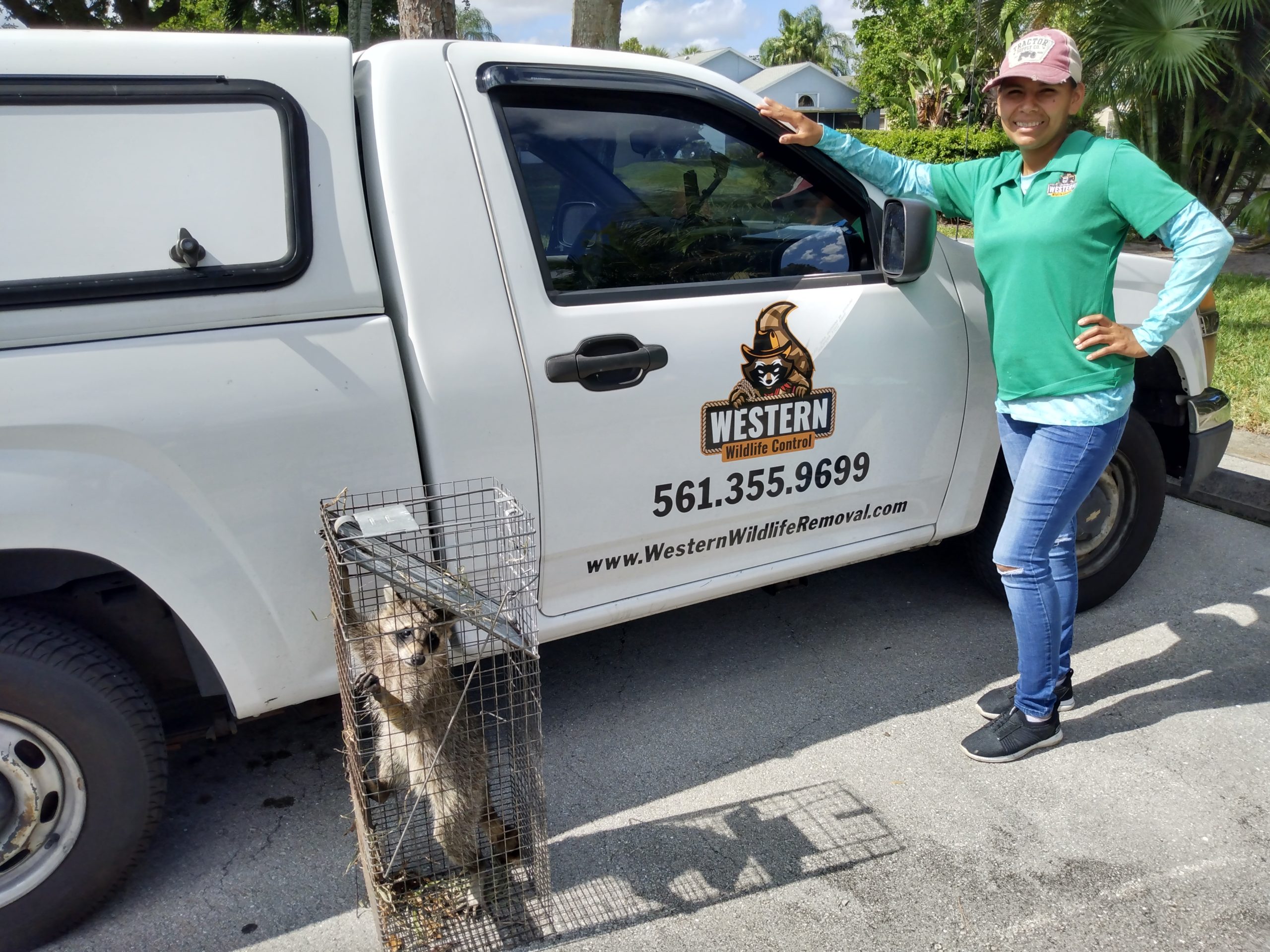 OWNERS: Yamil and Maria Moya
Business Hours
Mon – Fri 8:00am – 8:00pm
Sat – Sun : 09:00am – 1:00pm

Very affordable and professional. I highly recommend them! Yamil came out quickly and provided great customer service.

Yamil was great! Super quick to respond, punctual with his timing, and incredibly kind and genuine. He explained the entire process and was very knowledgeable too. Would recommend him to anyone we know needing animal removal. We will absolutely use him again in the future!

Yamil was eager to help, communicative, and prompt. So grateful he responded within minutes and did great work. Thank you Yamil!
Humane trapping & removal
Client focused relationships
help@westernwildliferemoval.com
Palm Beach & Broward Counties
Business Hours
Mon – Fri 8:00am – 8:00pm
Sat – Sun : 09:00am – 1:00pm